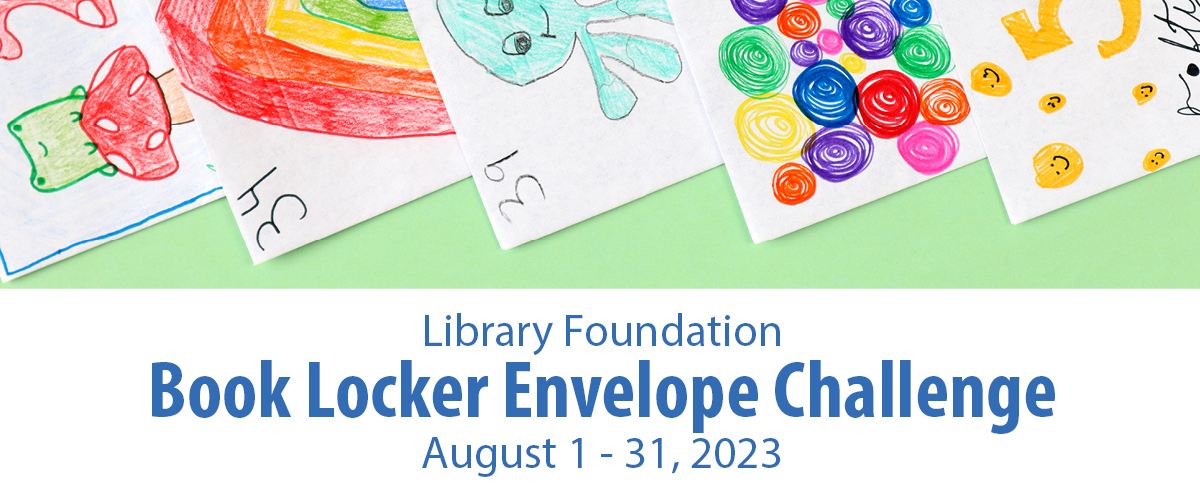 We're raising funds to purchase 24-hour book pickup lockers for the library. The lockers will be installed outside of the building and allow patrons to pick up their holds anytime.
How the Envelope Challenge works:
Look for the Envelope Challenge boards in the library's lobby and on the second floor landing when you visit between August 1 and August 31
Take a numbered envelope from the board (the numbers range from 1 - 50)
Donate the amount corresponding to your numbered envelope (if you picked envelope #19, you would donate $19)
Checks should be made payable to Stow-Munroe Falls Library Foundation
Fill out and return the sheet enclosed in the envelope so we may record your tax-deductible donation
Place your donation in the numbered envelope and put it in the Library Foundation donation box located at the foot of the stairs, or turn it in at any library service desk
You can also donate by credit card online by clicking the button below. Fill out the online form and enter the gift amount shown on your envelope. No envelope? No worries! A donation of any amount is greatly appreciated.